Amenities: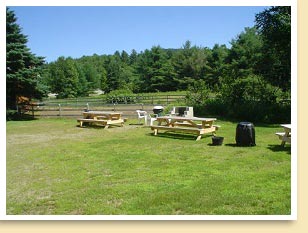 Feel Like a BBQ?
We now offer the use of a Propane BBQ grill as well as family size picnic tables.
Time to unwind after a busy day?
We now offer our guests a place to relax in the evening. Pull up a chair, sit back, and enjoy the campfire. A great place to share your daily adventures, capture the picturesque sunsets, gaze at the stars, and the beauty of nature's landscape.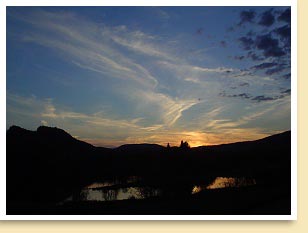 There are many reasons to enjoy the four seasons in Errol, NH.
Whether it's business or pleasure that brings you through our doors, we promise to make your stay with us as comfortable and accommodating as possible.
Your comments, questions, and suggestions are always welcome.